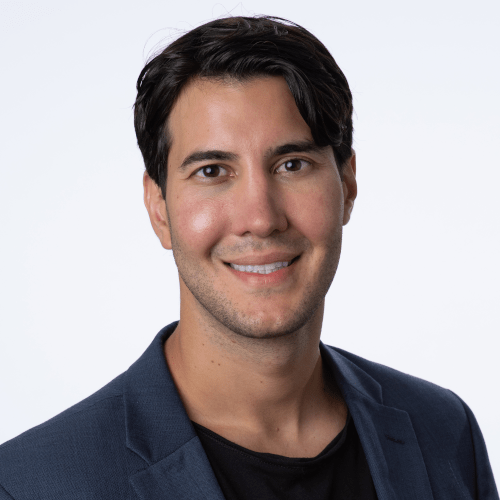 Dr. Michael D. Mirmanesh, M.D.
Dr. Mirmanesh is an Award-Winning, California trained Plastic Surgeon who attended medical school at Drexel University, where he excelled and was voted class president all 4 years, graduating with honors. Following his successful medical school career, Dr. Mirmanesh was accepted into the highly competitive plastic surgery residency at one of the nation's top 10 public universities, The University of California Davis. Dr. Mirmanesh's training in California, the mecca for plastic surgery in the United States, allowed him to master the most advanced and modern techniques plastic surgery offers. Dr. Mirmanesh then completed a Cosmetic Surgery Fellowship in Sydney, Australia, adding a dose of international wisdom to his expertise.
Dr. Mirmanesh also trained at several nationally renowned children's hospitals, including UC Davis Children's Hospital, Kapi'olani Medical Center for Women and Children and Shriners Hospital for Children. As a father of two, the son of a pediatrician, brother of a pediatrician, and husband of a pediatrician, Dr. Mirmanesh shares the love of caring for children with his family and in 2019 he founded 'Oto Angels' a non profit organization providing free ear surgery for children and young adults with prominent ears.
An award-winning researcher, Dr. Mirmanesh is committed to staying at the cutting-edge of aesthetic medicine and surgery. He has authored over a dozen plastic surgery publications and multiple book chapters. He is an internationally invited speaker, recently giving talks in Boston, San Diego, Miami, Los Angeles, Montreal, Orlando, Dallas, and San Francisco.
Dr. Mirmanesh has medical licenses in Florida, New Jersey, Pennsylvania, Delaware, and California. He also serves as medical director of The Garden Medical Spa, the east coast's most exclusive medical spa. Due to his unique training, Dr. Mirmanesh has the ability to perform many procedures in the office under local anesthesia.
Cosmetic Fellowship trained
Expert in awake surgical procedures avoiding general anesthesia